Afghan Gypsy Tribal Necklace
Afghan Gypsy Tribal Necklace from Afghanistan is made of German silver. With an antique and eye-catching look, it is very handy and easy to wear. Made by our talented craftsman with great attention to details which is clearly visible with long hanging chains and anklet bells.
Such Tribal Necklaces are very common and widely used for belly dance in any event including wedding, concert or party. These are the vintage ornament and perfect for any cultural event in your college or university.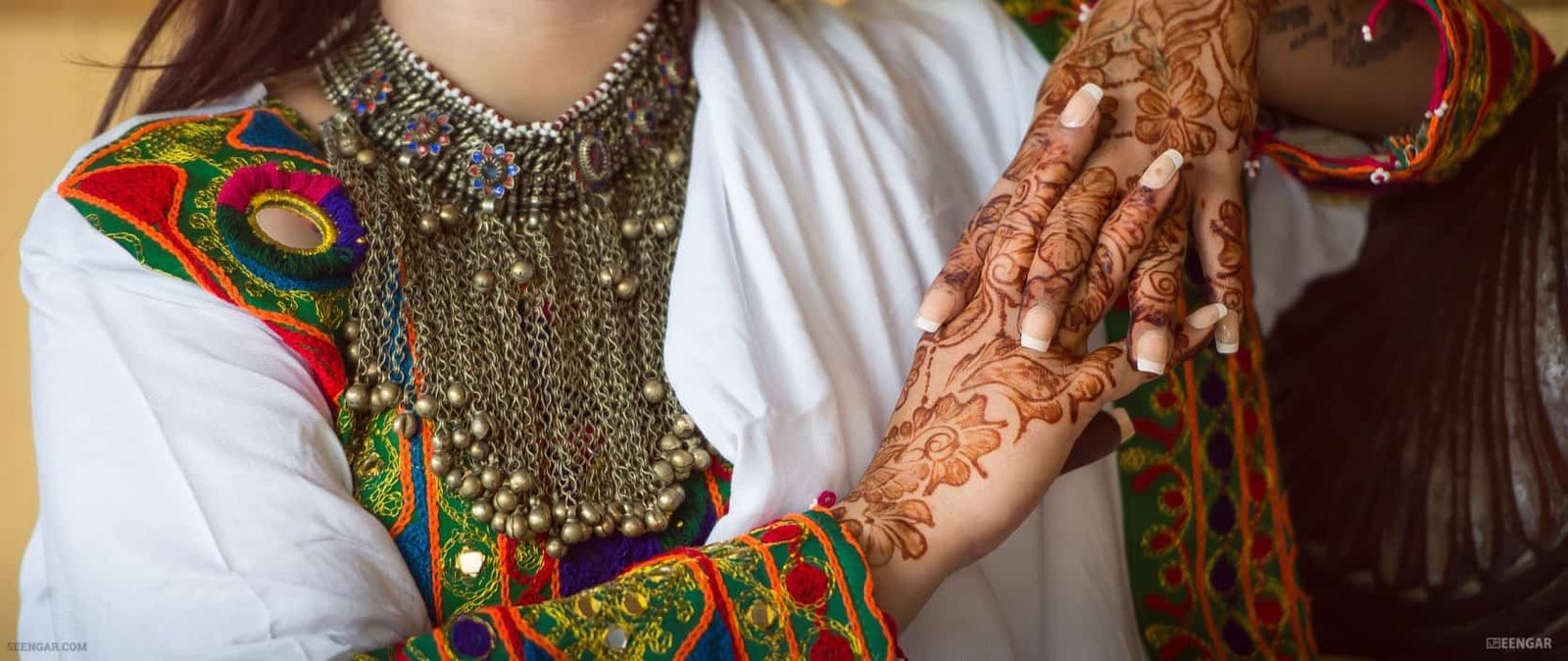 Free Worldwide Shipping
Seengar Fashion is based in Pakistan and UAE. We ship Afghan Kuchi dresses, handicrafts, Pakol, waistcoat and other products from either UAE or Pakistan depends on availability.
We ship normal order in $29 while express shipping cost $60. If the weight of your dresses are more than 2KG than we charge extra as per weight. Please contact us for more.. $29 worldwide.
Order placement is processed on the same day while shipping product takes approximately 7-15 working days to any country across the globe. We deliver products in Peshawar on the 2nd day of your order and 3-5 working days to other parts of Pakistan.
We deliver the products through DHL, SkyNew and APX. The tracking number will be provided to the client within a week to track your orders.
We highly recommend mentioning correct information for product delivery including zip/postal code and mobile number.
Return Policy
We receive 100% return of the product if you don't like it or change your mind.
Shipping charges are not refundable.
The product must be return in the same packing without any damage.
Return shipment cost should be paid by the customer.
You will receive a refund within a week once we receive the product.
Our priority is customer satisfaction. If you have any query or suggestion regarding delivery and shipment feel free to drop an email to info[at]seengar.com or send WhatsApp message to 00923339457191